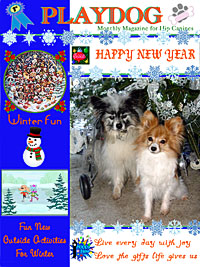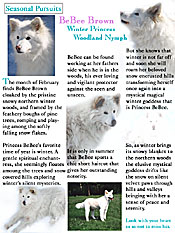 Mia, Herding Idol Star!

Rose, Budding Flower!

Sami, Perfection & Style in Fur!

Mattea, Elegance in Gold!


December's feature Billie, Tiny Furry Fairy Princess!

October/November's feature Michelangelo, Designer and Creator of Butterfly Love!

September's feature Sir Isaac, Compact Royalty!

August's feature Mini "Chalupa", Imported Treasure!

June's feature Sadie, Sunflower Lady!

June's feature Skeeter, all around winner!

May's feature Harold, wildlife specialist!

April's feature Tucker, canine financial wizard!


March's feature Whitney, AARC spokeswoman!


February's feature BeBee, winter princess, woodland nymph!

January's feature Tsunami, advid collector!

December's feature Ollie, picture perfect up and coming star.

November's feature Becky, a lady of charm and dogged determination.

October's feature Milo, a Seal Point Siamese with unusual talents.


September's feature Caesar, a rottweiler with a look but don't touch personality.


August's featureSebastian, the singing bassett.

Coming Next Month: Another Playdog Star!